Discover The Hudson River
Come And Join The Thrill And Excitement Of Kayaking, Canoeing or Stand-Up Paddle Boarding On The Hudson River. welcome Family and Friends!
Why People Love To Kayak With Us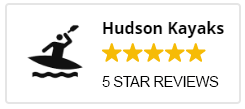 Amazing Hudson River Kayak, Stand-Up Paddle, And Canoe Rental. Family Owned.
Just 10 Min. from GW Bridge.
Hudson Kayaks is a local North Jersey kayak, stand-up paddle, and canoe rental company located at Alpine Marina in Bergen County NJ (Exit 2 on the Palisades Interstate Parkway).
Located at the Alpine Marina in Bergen County NJ by the Palisades Park. The Palisades Interstate Park in New Jersey is about twelve miles long and half a mile wide, with 2,500 acres of wild Hudson River shorefront, uplands, and cliffs — just minutes from the George Washington Bridge.
Follow us for updates and special offers
Stand-Up Paddle (SUP) Rentals
$30/hour
Paddleboard
1 Person
Life Jacket
Paddle
$75/hr

Fitness Level 2 (Easy Active)

Kayak or Paddleboard
Life Jackets
Paddles
No prior experience is required.
Kayak Café offers fresh hot coffee, hot chocolate, cold drinks, ice cream, hot dogs, empanadas and more. Located at Alpine boat basin. Alpine Marina parking lot in Bergen County NJ (Exit 2 on the Palisades Interstate Parkway). For hours call or text (201) 212-4565
frequently-asked questions
We are open 7 DAYS A WEEK By Reservation
(All hours subject to wind & weather*)

Follow us for updates and special offers
Hudson Kayaks
At Alpine Marina (Gate 4)
Alpine Approach Rd,
Alpine, NJ 07620
Monday to Friday: 9am – 5pm
Saturday to Sunday: 9am – 5pm
(All hours subject to wind & weather*)